Groups
At St Paul's we hate loneliness and love growing community. We have loads of welcoming groups we hope you will find the right one for you.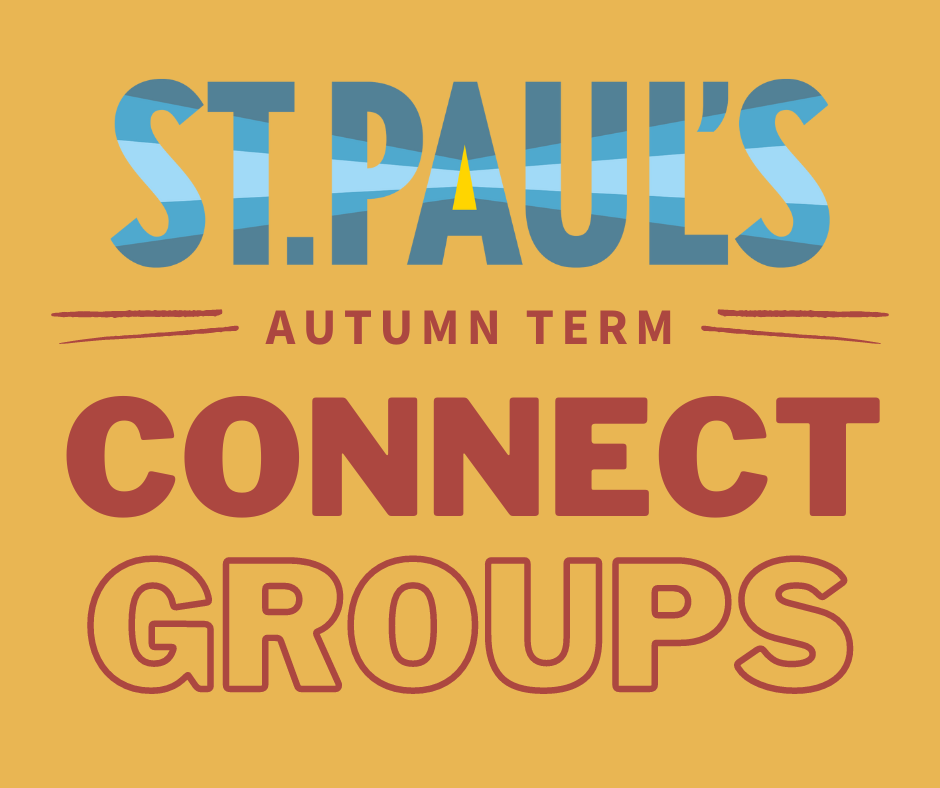 Group List
Use the filters to find the right group for you
Group Types
Connect Groups
Connect Groups are a brilliant way to build community as we connect with God and with one another. They run for a term; weekly or fortnightly, and have a focus – such as a theme or interest. The aim of these groups is to be a great place to meet new people, have some fun, whilst learning something new together and sharing and growing in our faith.
Home Groups
Home Groups meet on an ongoing basis with the focus is on doing life together. That looks a little different for each group. Most Home Groups share a meal or refreshments together, take time to share our weeks and pray for one another. Some groups follow a study course or look at a passage of Scripture together each time they meet, others just hang out.
Monthly Groups
We have some monthly groups with aim to connect and support people at a particular stage in life.
Messy Church is a group for families. Booking required for each session.
Impact is a group for teenagers (school years 5-8) booking required for each session.
Emerge is a group for emerging adults.
Gateway is a social group for the older generation. Upcoming dates are in the church calendar.
Group Enquiry
Want to know more about our groups? Fill in the enquiry form and we will get back to you.